Refurbished Equipment
Factory Certified Refurbished Instruments
These instruments have been fully refurbished at PHI and performance has been brought up to the original specifications. All instruments are backed with the same 1-year warranty as a new instrument. Prices include installation, warranty and training. Once the warranty expires, a wide range of service contracts are also available to meet your requirements. Below is a list of refurbished instruments currently available. Please note: We will be adding some additional refurbished equipment to our inventory in the next few months.
For further information regarding refurbished instruments, please contact the PHI sales person in your area or Molly Jacobs in sales support at 952-828-6282. PHI continually receives updates regarding used equipment for refurbishing, such as 670, 680, AES, and 5000 series XPS Systems. If you do not see what you need currently available on our website, please contact us at sales@phi.com.
Refurbished
Factory Certified Refurbished Instruments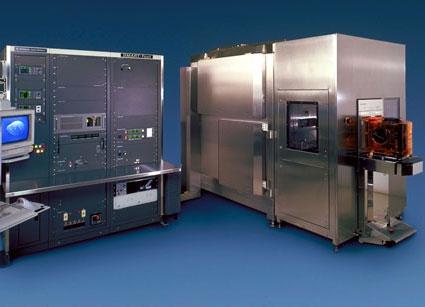 PHI SMART-II
The PHI SMART-II is designed to obtain definitive defect identification by Auger inspection. The tool is uniquely designed to perform comprehensive elemental characterization and secondary electron imaging inspection of particulate defects on blank, monitor and processed 200mm and 300mm wafers. Definitive elemental identification of defects is routinely accomplished with the system.
The tool includes as standard a Schottky thermal field emission primary electron column, a full co-axial cylindrical mirror Auger analyzer, a high performance low voltage Argon sputter ion gun, a color zoom video camera, a four axis laser interferometer controlled wafer stage allowing full coverage of a 300mm wafer and a manual wafer introduction system.
Express Interest: Contact the PHI sales person in your area or Call Molly Jacobs in sales support at 952-828-6282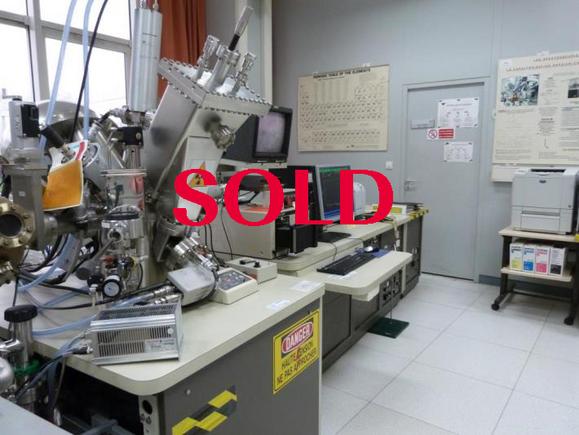 PHI 5600 XPS
This PHI 5600 which was installed in 1992 at Arcelor-Mittal Research Center in France, is still fully functional and used daily and covered by a full service contract with PHI factory support. The system will be sold as-is (69,000 E). An inspection visit while the system is in operation can be arranged and is highly recommended. Additional service can be added, including the moving of the system, installation at the new site and exchange of parts. 
The main configuration of the PHI 5660 dual console instrument includes: OMNI III lens with 16 channel MCD, Al-monochromatic x-ray source, standard Mg/Ai dual anode e-ray source, scanning Auger, single beam charge neutralizer, automated/pneumatic valve control, ion gun model 04-303 and ion scattering (ISS).
Express Interest: Contact Wolfgang Betz, Sales Director Europe @ wbetz@phi.com or phone: +49 1525 450 3074.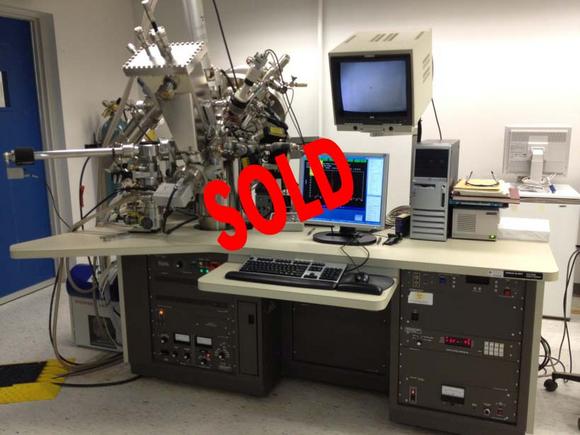 PHI 5600 Multi-Technique XPS
This PHI 5600 Multi-Technique XPS system has been updated to a 5800 with the addition of an Omni V input lens for the energy analyzer, a floating column ion gun and dual beam charge neutralization. Multi-Technique option included on this system is a monochromatic Al x-ray source.
Express Interest: Contact the PHI sales person in your area or Call Walt Fix in sales support at 952-828-6353
© 2017 Physical Electronics, Inc. (PHI) All Rights Reserved.
18725 Lake Drive East, Chanhassen, MN 55317